Consider using a professional facilitator when… …multi-party participation or decision making is critical. …balanced participation and building trust are required. …you need to be an active member of the discussion and dialogue. …time is of the essence and efficiency is a must. …strong opinions or emotions are anticipated. …your organization must effectively deliver its message…
Read More
Lately, the most sought-after service requested by COLEMAN-GRAHAM clients is Facilitation of potentially contentious public meetings for proposed renewable energy projects. Clients' goals are to effectively communicate their message and project details to local residents and provide information to counter misinformation or misunderstandings. Facilitation and meeting moderation services created public forums to inform and engage the audience. Question and answer sessions solicited questions and gained responses from industry expert panelists. Please watch the featured video for meeting facilitation highlights.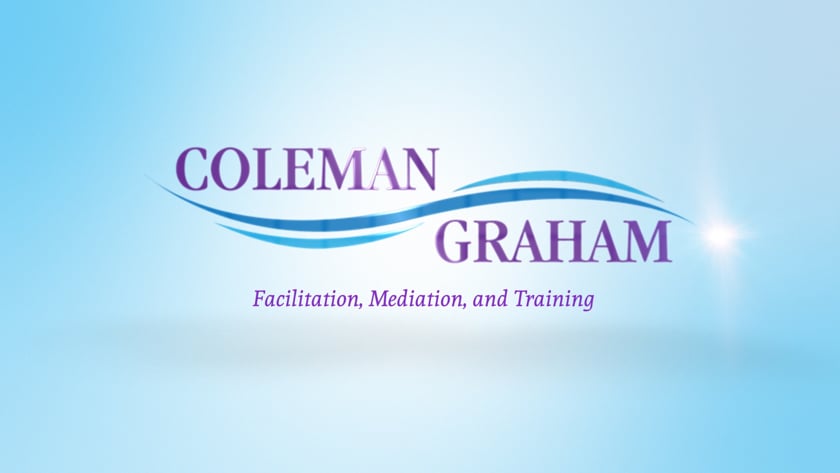 Testimonials
Rita Coleman Graham is an effective, approachable and genuine moderator, while setting ground rules to be followed and maintaining organization and time management. Our company hired her to moderate a potentially contentious community meeting, and we were amazed at the results. The event exceeded our expectations, and she was the critical lynchpin for that success.
Catherine Chapman Mosley
Public Affairs Manager, Apex Clean Energy, Inc.
Thank you for the training. I've participated in approximately 10 public meetings and this training helped me to consider changes and new approaches to some of the aspects of the meeting, particularly with pre-planning.
DEP
Section Chief
The Leadership Game was a useful interactive tool that allowed our team to have meaningful conversation that produced understanding and new ideas. Not only was it productive but it was fun! I recommend it to any leadership team looking to develop in relationship and effectiveness.
Jason Lamer
Lead Pastor, Faith Assembly, Uniontown, PA