Empowering others to succeed!
Mission
To empower others to succeed at their professional and organizational goals.
Vision
Coleman-Graham will be the consultant of choice for teams, organizations, businesses and government entities which need: 
→ Professional meeting facilitation services for environmental and agricultural issues.
→ Training to improve communication, conflict management and leadership skills. 
→ Alternative dispute resolution to aid in negotiating agreements.
Teamwork
Empowerment
Achievement
Mentorship
Owner of COLEMAN-GRAHAM, a consulting business providing facilitation, training and alternative dispute resolution services to individuals, teams, organizations and businesses to empower them to succeed in their goals. 
Effective communication, sound relationships and teamwork create the framework for success. Equipped with experience in providing facilitation, training and alternative dispute resolution, I am eager to help you define and achieve your goals. 
My services include: 
Facilitation of constructive dialogue with diverse multi-parties 

 

Large and small stakeholder or public meetings/forums
Strategic planning and board development for nonprofit organizations
Skill building training customized to meet the needs of my clients  

 

Communication & team building

 

DISC personality styles

 

Conflict management

 

Leadership development 

 
Assistance in the resolution of multi-party environmental or agricultural disputes 

 
I want to assist you, your business or organization to succeed in your goals and do your best in today's rapidly evolving environment.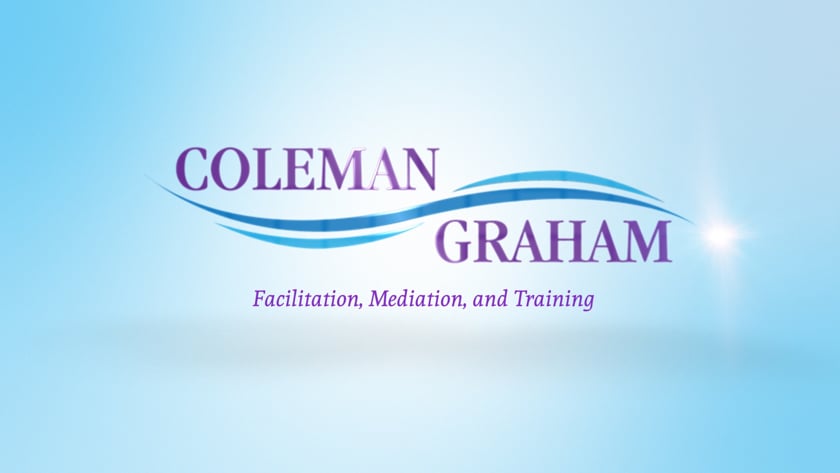 Lately, the most sought-after service requested by COLEMAN-GRAHAM clients is Facilitation of potentially contentious public meetings for proposed renewable energy projects. Clients' goals are to effectively communicate their message and project details to local residents and provide information to counter misinformation or misunderstandings. Facilitation and meeting moderation services created public forums to inform and engage the audience. Question and answer sessions solicited questions and gained responses from industry expert panelists. Please watch the featured video for meeting facilitation highlights.
Contact Me
for a FREE one-hour consultation to discuss your needs and how COLEMAN-GRAHAM can empower you to succeed!